Enterprises are finding the cloud imperative to fuel agility, innovation, and responsiveness. Our cloud consulting services will enable companies to attain projected benefits through a seamless transition to cloud-based applications. Once cloudenabled, companies can easily set up new projects or test environments and build proof of concepts.
DATAABSOLUTE has enabled many clients across the globe by providing end-to-end cloud engineering services from cloud migration services, cloud integration services, cloud consulting services, native cloud application development, cloud DevOps services, to cloud deployment services. Having a partnership with major cloud service providers, we help customers to leverage the full potential of the cloud. Our experts deploy a tailored cloud strategy by considering all possible deployment models with higher agility and lower IT costs.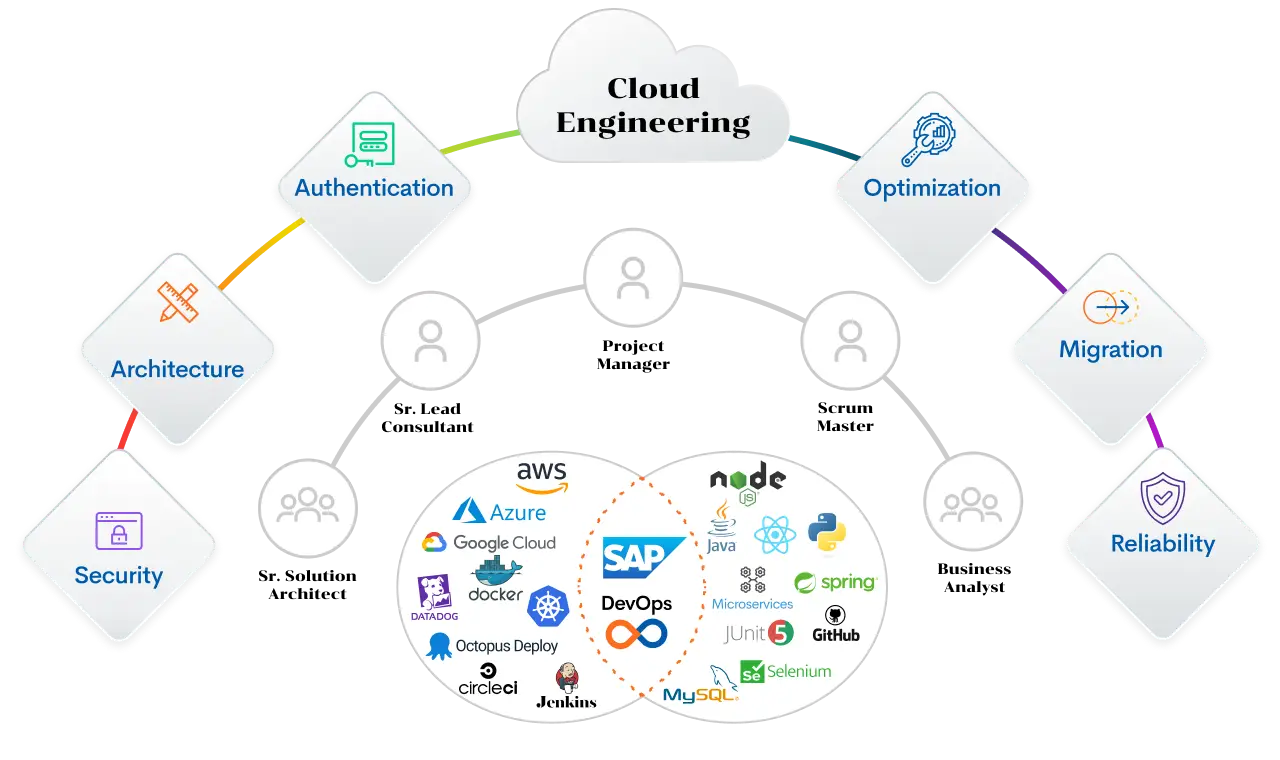 As an end-to-end cloud engineering service provider, DATAABSOLUTE has extensive expertise to make our client's cloud transformation journey successful and enable enterprises from strategy to the execution of high-performance, secure, scalable, cloud solutions. Our umbrella of cloud computing services includes:
Cloud Consulting
Cloud Monitoring
Cloud Management Service
Cloud Migration service
We Use Smart Technologies
As a leading cloud consulting firm, DATAABSOLUTE has expertise in using leading cloud platforms and technologies. We help organizations adopt ones that best suit their business requirements and address their business challenges.